About Our Site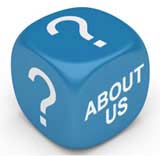 MobilePhonesAndSafety was formed to offer a unique reference point on expert advice on mobile phones and staying safe.
Of all the electronic devices that have been invented over the last fifty years, the mobile phone has been revolutionary in the way we communicate.
The advantages of the mobile phone are numerous. From a safety point of view, they provide a quick and easy means of communicating when we need urgent help. They provide parents with peace of mind, because now we can get in contact with our kids very easily when we are worried about them. Text messages and even photographs and video clips can be exchanged in seconds.
But are mobile phones safe?
Brain tumours, leukaemia from mast emissions, electromagnetic sensitivity and even depression have all been linked to the use of mobile phones. Less indirect problems occur when we use our phones while driving and there have been reports of people being knocked down when crossing busy roads while on their phones.
It doesn't sound as though these devices are safe!
The website www.mobilephonesandsafety.co.uk provides non-biased articles on the use and safety of mobile phones. Written by our team of experts, we have provided you with a diverse range of interesting articles that give you an informed and balanced view of the benefits and pitfalls of using a mobile phone.
Essential reading for anyone who uses a mobile, this site will help you to reduce the risk of injury associated with the use of mobile phones.
Our concern was that there was no single UK resource for interesting features and practical advice on this subject.
Our features and articles are written by experts - who have experience, or a particular interest in this area.
Our Background
MobilePhonesAndSafety was founded by John Rowlinson, the founder of PtS.
John, through PtS, is involved in a number of ventures including software and property companies. A percentage of revenue from these activities goes towards funding MobilePhonesAndSafety and a number of similar sites.
Our focus is simply on having experts create the highest quality information possible that is widely read.

Related Articles in the 'Site Information' Category...