Mobile Phone, Insurance and the Small Print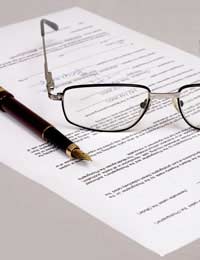 The mobile phone is becoming an increasingly valuable commodity but is it really worth forking out for insurance or does the small print cause more trouble than it's worth?
Our Mobile Phone Lifeline
The little mobile gadgets we keep in our pocket or handbag are becoming an increasingly important fixture in our lives. No longer do they just help us make calls and send texts but they now take our photographs, record sounds and surf the Internet, amongst other things. What's more they are now worth more than ever, with some valuing hundreds of pounds. So what ever would we do if we lost our mobile phone?
It's a concern that has driven many people to invest in mobile insurance. Annual cover can cost over £100, and is typically taken at the point of sale on the basis that it will insurance against accidental damage, theft, loss and fraudulent calls. Unfortunately rather than ease the worries of mobile owners, it has often only succeeding in creating more.
The Trouble with Mobile Insurance
More consumers than ever are turning to the Financial Ombudsman Service (FOS) to help clear up disputes about their mobile phone insurance. The main source of conflict is the contract small print.
Many claims are turned down due to the manner in which the mobile phone has been lost or damaged not being part of the cover – such as the phone being left unattended in a public place - or because the insurer has been notified too late. However, objections to such insurer refusals typically lead nowhere because although their reasons for failing to honour a claim may seem unfair they are actually supported by the contract small print.
Read the Small Print Carefully
If you are considering investing in mobile phone insurance, you should first take careful note of the limitations present in the small print. For example, theft from a car or an unattended building is often not included as part of the cover. The small print may also state that claims are only valid if made within 48 hours of their loss, theft or damage.
Mobile insurance is typically expensive and its level of cover can vary wildly, and confusingly, but is it worth in the end?
Is Mobile Insurance Really Worth It?
Many don't believe it is. One consumer found that having been signed up to a £6 a month Orange insurance policy for five years, they suddenly realised that during this time they had spent over £300 without making a single claim. If their mobile phone had been stolen then they would have just bought a new one, and at a price a lot less than £300. It seems that they are not alone, and many other consumers would also rather take the risk of losing the phone than paying the insurance bill.
However, the most important thing that insurance should cover you for is not the cost of replacing the phone but high charges racked up on it for calls made if stolen. Pay as you go customers should have no need for cover because they are only liable to lose the credit already held in the phone. Contract customers have potentially more to lose and bigger bill to face. However, one option to ease such concerns is by imposing a call limit on their account.
There is a potentially cheaper and easier alternative than that – add the mobile phone to the ordinary household contents policy. Although this may require extra payment for the addition of 'all risks' cover, it could still work out cheaper.
You might also like...