Using Your Mobile Outside the UK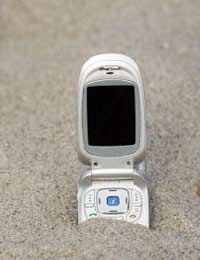 If you are going on holiday or on a business trip abroad and you want to be able to communicate using your mobile it is important to make some checks well in advance of your departure.
The first thing to look at is what type of phone you have then check what frequency is used in the country you are intending to visit. Most country phone networks cover a mixture of four frequencies, 1900, 1800, 900 and 850 mega Hertz. If you have a Quad band phone, you can take it anywhere because it works at all four frequencies. A Tri band phone will work in most EU countries and in North America and also in South America and the Caribbean. Dual Band, less sophisticated phones will generally work in most of Europe but not in countries that operate only at 900 and 1800 mega Hertz.
Then you have to check that your payment options allow you to make calls abroad with your mobile. For most networks, if you have a pay as you go phone and your phone is fairly new and has the capability to work in other countries, you are all set up. If you are on a monthly contract, you will need to contact your network provider to set up your phone a few days before travelling. For many countries, you may have to obtain a pin number to access voice mail messages.
Mobile Phone Insurance
If you are travelling, it makes sense to take out some insurance for your mobile that can cover its replacement if it's lost or stolen abroad. You holiday insurance may cover this, but it doesn't always, so you need to check. It is possible to insure your phone against theft anywhere in the world through your network and packages usually cost just a few pounds each month.
Blocking Incoming Calls
When you are abroad it is vital to remember that each call you receive will also cost you a fee that is charged by the minute. This can be as much as £1, so receiving calls can be just as expensive as making them. You can use the menu on your phone to do this whether you are abroad or in the UK. If you just block calls when you are away, this can save you a great deal of money and you can still receive texts, which are free to take. Blocking calls in the UK from premium rate 090 numbers is also sensible, particularly on mobiles that are used by children.
Topping Up
There are several easy ways to top up when you are abroad. Many countries have top-up points – just look for your network symbol and use your swipe card. Alternatively, you can set up your mobile to top up direct with your provider using your credit or debit card, or you can buy an e-voucher to cover your trip.
Buying a New Sim
If you are going abroad for a long period of time – a month, say – or you plan to make and receive a lot of calls to people back home, a more cost effective option may be to invest in a country sim card or a global sim card. These will cost £20 to £30 depending on the provider but the cost of the calls and texts are much cheaper than the calls made on your UK sim card.
So, it is possible to use your mobile abroad without breaking the bank but it is important to remember if you are going on holiday, it is good to have a break. Do you really need to keep in touch with the office, or download your emails everyday? Rest and relaxation are an important part of life and you may find a complete rest that refreshes you is more useful than worrying during your time away.
You might also like...
A new SIM card is a good idea, but might well not work with a smartphone. New EU regulations and compliance by networks means there should be caps on what you're charged without being informed, but you do need to be aware of how to turn data off, as that can be the real killer when it comes to costs.
Richard
- 17-Sep-12 @ 3:12 PM