What's the Truth About Mobiles and Cancer?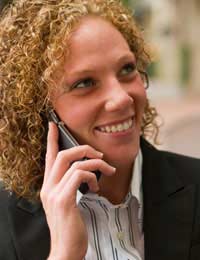 The truth about the risk of cancer that might come from using a mobile phone regularly is proving very elusive. Many different reports have appeared over the last few years, some of them claiming there is a definite link, others refuting those claims and saying that the use of a mobile phone does not lead to heightened cancer risk no matter how often you use it.
The difficulty is that data on a huge number of people are needed to establish whether there is a link or not, and the research needs to be done over several years. Cancer takes a long time to form, and may be diagnosed years after exposure to the environmental risk factors that cause it. Using a mobile phone could cause cancers that don't appear for 15 or 20 years later – and mobile phones just haven't been around that long yet.
New Mobile Phone Risk Study
As so many people do now use mobile phones, in the developing world as well as in the industrialised world, we have to find some sort of answer to this question. If mobile phones are linked with a higher risk of brain cancer, it may become necessary to change their design so that the risk is reduced. At the very least, people should be aware that they are taking such a risk.In late April 2010, a new study was launched that should provide all the answers – but the results will not be available for years yet. In total, the period that the study covers could extend over the next 30 years, although some interim results will become available before that.
The Scope of the Mobile Phone Risk Study
The new study will cost millions and is going to include around quarter of a million people in 5 different countries. About 100 000 of them will be from the UK and other people from Denmark, Sweden, Finland and the Netherlands will also be recruited. Each person in the study will give their permission for their mobile phone records to be taken and stored, and they will provide regular updates on their health, including symptoms such as headaches, and the number of cases of different cancer that arise will be recorded over time.
Different Results Every Five Years
The data from the first five years should provide good information about the cost of mobile phones in terms of minor symptoms and quality of life. It will answer once and for all whether using a mobile phone for long periods causes headaches, dizziness, tinnitus and any other symptoms including depression.
The results obtained at the end of the first 10 year period of research should reveal whether using a mobile phone is linked with any common cancers – there should be enough cases in the number of people being studied in that time to make a statistically valid assessment.
Over the following five years, the data should show whether mobile phone use is associated with rarer cancers, such as specific ear or brain tumours, and whether using a mobile is a risk factor that makes it more likely that you will develop Alzheimer's disease, multiple sclerosis or other degenerative diseases that affect the brain or central nervous system.
Are Younger People at Risk from Mobile Phones?
One main question that the study will seek to answer is if mobile phones are generally safe but pose a particular risk for children. Children as young as 3 or 4 get mobile phones these days and their brains are still making connections and their neural pathways may be damaged by the radiation given out by mobiles. For the time being, until the results are obtained, most experts still recommend that mobiles are not used at all by children under 11. It is encouraging that teenagers are opting for touch phones now that they are available and spend more time texting and surfing on the phone that using it pressed to their ears.
You might also like...