Can Mobile Phones Really Multitask?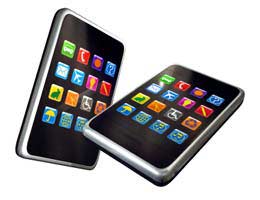 Multitasking on mobile phones means different things. For most people, a good mobile phone that multitasks is one that has a good camera, an mp3 player, can receive radio stations, and that has the usual extras such as a voice record, calendar, stop watch and timer. The most sophisticated mobile handsets can also let you view word and PDF documents, send and receive emails and browse the internet.
Many middle of the range mobile phones try to pack so much in that they end up doing everything in a fairly mediocre way. For communications, choosing a mobile phone that is easy to use, offers speed dialling and easy text options that can also check and receive emails and browse webpages is the best bet. You can then have a separate camera with as many megapixels as you can afford, and use your choice of mp3 player.
Different users want different things from mobile phones, and there is such a range to choose from, you can opt for a handset that offers a very high resolution camera, but never use the mp3 feature, preferring to have a separate ipod or other mp3 player to store and listen to music. Or, you may decide that you prefer to keep your emails on a computer, but store all your photographs and mp3 files on your phone, ready to take everywhere you go.
Multitasking and the Top Mobile Phones
Phones like the iphone and the top touch phones by LG and HTC are usually pretty good at offering all the individual operations at a high spec. Since it was launched a couple of years ago, masses of mobile phone apps have been developed and released for the iphone and a similar pattern is happening with other leading phones.
To a phone developer, however, multitasking is not about having a phone that is capable of doing a lot of things. The holy grail of multitasking is to have a mobile phone that can run more than one application at once. At the moment, even iphones and the other leading mobile platforms have loads of apps, but they can only really run one at once. While you are checking your email, other applications don't run in the background, as they do on a computer, they are paused and have to restart when you want to use them. This can cause time delays and even cause security problems and usually drain the battery of the mobile, giving it a very short life between charges.
A New iPhone is an Expert Multi-tasker
2010 sees the launch of a major new addition to the mobile platform and service offered by Apple – the iPhone operating system version 4. The operating system on a phone is the complex background software that allows all the other software and applications on the phone to function. As well as multitasking, the new iphones will offer a more enhanced screen resolution – rumours suggest that new iPhone 4.0 handsets could have a pixel count four times higher than the phones that are currently available. The phones will also be able to run several applications at once, without draining the battery.
Multitasking and the New iPad
The iPad is a new piece of hardware that is a cross between a giant mobile phone, a small computer, a writing tablet, an ibook and a digital photo frame, so could be the ultimate multitasking device. It can be used for watching films, TV and music videos, it can store music and photos, you can use it to write emails using a visual keyboard that appears on the screen, and it is great for browsing the internet on the go.
Eventually, who knows where multitasking will lead our use of devices and our communications – maybe communications pads will become the new mobile phones, with going big for multitasking offering a solution to the difficulties of packing so much into ever more miniaturised mobile phone handsets.
You might also like...