Environmental Impact of Mobile Phones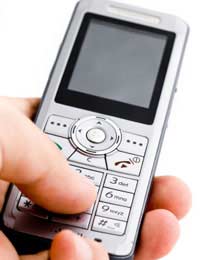 At the end of the 1980s, barely 20 years ago, a few people had mobile phones. They were very big, cumbersome and looked a bit like a plastic house brick. Since then, the popularity of mobile phones has surpassed all expectations.
Everyone now has a mobile – most grannies, some children and all teenagers and adults. Most people buy the latest phone every year, so their old ones are passed on or put in a drawer somewhere.
The environmental impact of mobile phones is now therefore huge compared to 20 years ago. The resources used to develop and manufacture mobile phones are phenomenal, as is the waste that discarded mobile phones produce.
Many of the components contain tiny amounts of toxic substances that can accumulate in land fill sites. The amount in each mobile phone is negligible but when the millions of discarded phones are added together, this creates a very difficult problem, and a potential huge loss of irreplaceable raw materials. Every mobile phone, for example, contains a small amount of gold in its circuitry – 200 mobile phones contain enough gold to make a wedding ring...
How Many Phones?
Over a billion mobile phones were sold globally during 2006 – a 22.5% increase on the year before. Data is not yet available for 2007 onwards, but the number of phones sold each year is likely to have increased yet further. The latest estimated figures say that the number of mobile phone users in the world will have already topped the three billion mark.
Of the 140 million mobile phones disposed of during 2007, 126 million were just thrown away – only 14 million were recycled, an abysmal 10% recycling rate. In the UK alone, it is thought that there about 90 million phones lying around in drawers and cupboards.
Environmental Impact of Using a Mobile Phone
A typical phone is used only for a period of one year – during that time a single phone can produced over 50 tonnes of carbon dioxide – most of that comes from the constant charging from mains electricity.
How to Make Mobiles Phones More Eco-friendly
Manufacturers are always bringing out new phones that have more recycled elements, but this is little more than a marketing exercise. The one thing that we could all do is replace our mobile phone once every two years, or three or four years, instead of every year. Even making a phone last for 2 years would bring about a reduction in the environmental impact of phones of about 20%.
Increasing the proportion of discarded mobile phones that are either reused or recycled would also help. Reuse is always better than recycling but is hardly popular. Young people particularly find the latest mobile a status symbol and would be loathe to be seen with a 'cast off' phone. Perhaps changing this perception would make an enormous difference, but it is likely to be extremely difficult.
It is now possible to buy solar powered chargers for mobile phones – they are not very reliable however, but there seems to be some scope for improving this to offer this as main stream technology to reduce the carbon footprint of all phones in use.
In 2009, the EU announced that it was moving towards a mobile phone charging system that would be standardized. Every mobile phone produced after about 2011 should have the same connector, no matter which company manufactures it. All phones will be chargeable by the same type of charger, so should be sold independently of phones. At least if you do carry on changing your phone every year, you can make the charger last a little longer.
Recycling Programs
Mobile phone recycling is now becoming much higher profile. Organisations such as Oxfam have set up their own recycling program to collect mobile phones to pass on to people in developing countries. Major mobile phone manufacturers have also initiated take back programs – returning your mobile to the original manufacturer ensures that it is recycled, with all useable components and materials removed before the rest of it is disposed of safely.
You might also like...