Mobile Phone Safety: Myth or Fact?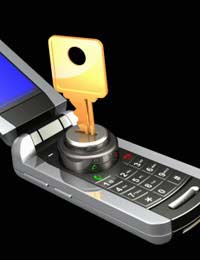 Several 'facts' about mobile phones and what you can do with them have been circulating on the Internet for some time. But which are facts and which are myths?
Myth or Fact: Emergency Number Worldwide
One Internet claim says that the number 112 can be dialled from any mobile phone anywhere in the world and it will search for a mobile phone network to give you access to a number to call the emergency services. In many countries, this is a myth, although some do accept 112 as an emergency call number. Other countries have 999, 911 or 119 though, so there is definitely not just one single worldwide emergency number and it's definitely not 112.
Myth or Fact: Use a Mobile to Rescue Car Keys
Another story in circulation is that if you lock the keys in your car and your car is operated by a remote pad, you can save yourself a lot of trouble by calling home. If someone there has a spare remote key, they can press it near their mobile phone while they are connected to your phone and, if you hold your phone near the car door the signal will unlock the door. Hey presto – you have your keys back and you can drive home.
This is a tricky one – there are sites on the Internet that regard this as a myth, arguing that a car key pad uses radio signals not sound and these cannot travel from one mobile phone to another. However, this particular mobile phone myth could be a fact – I have personally tried this and it worked and I know of one other person who found it worked too!
Myth or Fact: Mobile Phones have Hidden Battery Power
Yet other possible 'get yourself out of a tight corner story' concerns the possibility of accessing the hidden battery power of your mobile phone. One rumour says that if you run your battery down on your mobile and need to make a call, all you do is press the keys 3370#. This will miraculously tap into a hidden reverse battery power and give you back half of your battery life. The reality is that it doesn't work. Some of the Internet rumours claim its true for Nokia mobile phones but the company has been asked and says none of its phones can do this. If they could, I am sure the phone company would not be keeping it a secret!
Myth or Fact: Disabling a Stolen Mobile Phone
It is also claimed that if you type in #06# into your phone a number will pop up that is your phone's serial number. This is, in fact, absolutely true. I just did it for my phone to confirm it. Once you have the number, if you write it down (carefully, because it tends to be long), if ever your phone is stolen you can call the company who provides your network service and give them the number. They can use it to disable your phone so that the thief is left with a useless, non-working phone.
On some phones the number that comes up is the International Mobile Equipment identity number – the IEMI. If this phone is stolen and this number is reported by you, the phone is either blacklisted (so it can't be used) or its greylisted (it is still useable but is tracked). The advantage of greylisting is that there is some chance at least that you might get your phone back. Once it's disabled, it will prevent the thief getting any benefit from it, but they are unlikely to send it back.
You might also like...
We are currently producing a site called p.a.u.s.e (phone and user safety education ) your site has been very helpful thank yo
The captain
- 30-May-17 @ 9:41 PM
I read this article by sheer chance while browsing for a new phone, however I feel for safety's sake that I should comment on the 112 number. 112 is the European Union emergency services number and works anywhere in Europe (27 countries) and many other countries using GSM, over 60 countries in total. However, outside Europe, 112 may only get you though to a particular service eg. police. You should always find out the emergency call number of your destination country before you travel, but if you're caught in an emergency and you don't know the number, there's no harm trying 112!
onlypassing
- 29-Mar-11 @ 5:48 PM