Mobile Crazes: The Happy Slapping Phenomenon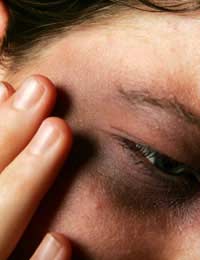 Attacking unwitting victims in order to film their reaction on a mobile phone has become a disturbing new assault for the 21st century – 'happy slapping' has grown from being a vicious playground prank into a national scourge.
A Disturbing Youth Craze
Youth crazes have customarily been met with utter bemusement by adults, but the fad of 'happy slapping' that sprung up out of south London playgrounds in 2004 provoked not only bemusement but abject horror. What kind of sadistic children would take pleasure in filming themselves attack an unsuspecting individual on a camera phone before posting it on the web or sending it to friends' mobile phones in order to amuse others?
One online video clip shows a youth approaching a woman at a bus stop and punching her in the face, another shows a cash machine customer being assaulted and robbed and another captures a pupil being set upon by a group of boys and then floored with a single blow to the head.
The Rise of Happy Slapping
When 'happy slapping' was first reported in the newspapers in January 2005, it was dismissed as the latest playground prank for bored teens with the latest mobile phones. But by May the same year, it had spread beyond the school yard into a nationwide phenomenon and the attacks were becoming increasingly menacing, with rising numbers of violent assaults and adult victims.
Incidents of kicking, thumping, sexual assault, setting individuals on fire and even cases of death have been reported. One 18-year-old boy was allegedly hit with so much force he reeled backwards, hit his head on the floor and died later from his injuries. The attackers were prosecuted when images of the incident were discovered on their mobile phones.
Within the space of six months, the British Transport Police had investigated around 200 incidents in London. However, as most of the attacks left their victims with nothing more than a few scratches and bruises and a battered ego, it is believed that a great many more incidents went unreported.
Protecting Safety with the Law
The transport police found themselves caught up in the crime wave because many of the initial attacks outside of the playground occurred at stations and bus stops. However, as police became more vigilant, the gangs of happy slappers became more sophisticated and sought their victims in parks or public places not as closely watched by CCTV and the authorities.
Happy slapping might have a playful moniker that suggests it's just a bit of harmless fun, but clearly this is not the case for its victims, and all incidents are treated with utmost seriousness. Whether it involves a quick slap across the face or a vicious thumping, happy slapping is classed by law as assault. If the perpetrators then upload images on to the Internet or send them to other mobile phones then they can also be prosecuted for harassment.
In efforts to try and combat the problem and protect safety, many schools banned camera phones from their premises, and the access of YouTube-style video websites.
Has the Happy Slapping Phenomenon Died Out?
By late 2006 national media coverage of the craze had dissolved as quickly as it had started, leading many to believe it had gone the way of all teenage fads. However, although no longer deemed a serious public issue, it is the hype rather than the crime that has died. Happy slapping incidents are still a routine item in local UK news but the drama that once put them on the front pages in alarmist headlines has now dissipated.
With its perverse allure spreading overseas - incidents have been reported in Ireland, France, Denmark, Belgium and even New Zealand - happy slapping craze could even be seen as being more popular now.
You might also like...