Mobiles and Weather Forecasting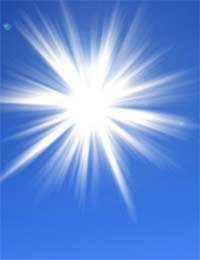 Africa is a huge continent that experiences diverse and rapidly changing weather patterns. Most of the developing nations in Africa are still very rural and depend heavily on farming to produce local food and also fresh fruit, vegetables and grain for export. Some parts of Africa are also growing key crops for biofuel production.
Being caught out by the weather can prove disastrous. Early warning systems of rains and floods can help to ensure that even if most of the crop is lost, perhaps some can be saved. In extreme circumstances, timely weather warnings can also save lives by allowing time for people to move themselves and their families to safer areas.
The Impact of Global Warming
The increase in severe and unexpected weather caused by global warming is making the situation more urgent. It is estimated that around a quarter of the three hundred thousand deaths that were weather related in Africa in 2008 were due to the impact of global warming. Some of these deaths were due to disease, others due to malnutrition caused by the failure of vital crops because of weather damage. The financial cost was also high – around $25 million according to recent estimates.
A Lack of Weather Sensing Stations
Much of Africa is still poor in technological resources and does not have a network of weather sensing stations that can be used to build up an accurate picture of what the weather is doing in real time. Developed nations now have very complex networks on land and sea to monitor temperature, wind speed and rainfall, which is used in combination with information from weather satellites to provide weather warnings as necessary and fairly accurate weather forecasts.
The World Meteorological Organisation has said that Africa has a very inadequate system for weather sensing and that the number of weather stations in the country is only about an eighth of the bare minimum that is required for good weather forecasting.
There is very little chance that great improvements in the network of weather sensing stations is going to be possible across Africa in the near future but a new project is harnessing mobile phone technology to provide a realistic alternative. Two huge global telecommunications companies are collaborating with the weather centre run by the United Nations (UN) to coordinate the effort.
More Africans Have Mobile Phones
Africa is developing rapidly and although infrastructure is taking some time to improve, more ordinary people now have mobile phones. Latest figures show that 260 million people in Africa had a mobile phone in 2008 and new subscribers are growing very rapidly – at a rate that is more than twice that seen in developed countries.
The plan is to set up a system in which people with mobiles can text the current weather conditions in individual villages and rural areas to a central control centre, which can record the information and use that to compare with weather satellite data. The main source of information will come from the five thousand mobile phone base stations that now exist in Africa.
Using Mobiles to Help Improve Weather Forecasts
The two companies involved are Sony Ericsson the telecommunication giant based in Sweden and Zain. Zain is not a household name in the west but is the largest operator for mobile phones in the Middle East and Africa. The collaboration has been encourage and supported by Kofi Annan, who used to be Secretary General at the UN.
The mobile phone based weather forecasting initiative is being funded initially in Kenya, Tanzania and Uganda but will make use of the mobile phone base stations all across Africa. This first stage of the project is costing £4.8 million but has the capability to help over 700 million people who depend on farming as a way of life.
You might also like...