The Importance of Backing up your Mobile Data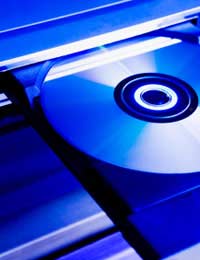 The mobile phone is an integral part of many of our lives, however it's not just the handset itself that is so valued but the data locked up inside.
The Importance of Mobile Data Protection
If your mobile phone is lost, stolen or irreparably damaged then the handset itself is easy enough to replace but what about the data on it? What about your precious contact list, personal SMSs, calendar, photos – are they then lost for ever?
Unfortunately, very probably yes. Unless of course you had the foresight to backup your mobile data using one of the many specialist online tools now available - in which case you can breathe a deep sigh of relief. So if you've not reached such a crisis point and your mobile phone is still safe and well, albeit with no data protection facility keeping your important info safe, then perhaps it's time to consider the options.
Before considering the following five services available online it's worth first checking whether your mobile phone uses the necessary SyncML technology.
ZYB
ZYB is a free international service that offers an easy way of backing up and synchronising your mobile's contacts, text messages, pictures and calendar dates online.
Beyond being merely a backup tool, it's also a mobile networking platform that allows you to share your data with friends and, even better, a very useful way to transfer data from one phone to another, also known as phone migration. So effectively it saves you the tedium of having to manually re-enter all your contact information into a new phone.
Anywr
Besides offering free mobile contact and calendar backup functionality, Anywr allows you to sync your phone address book with online mail services like Hotmail, Yahoo and Gmail. It also offers messaging and micro-blogging facilities.
Bloove
Bloove is a little more demanding of the mobile user in requiring installation of specialised mobile software from the Bloove site in order to use the service. You also need to have a Nokia or Sony Ericsson phone. But what do you get in return?
Bloove users can edit address book contacts, make calls, send text messages and add speed dialling settings all directly from their browser. Any alterations made on the Internet site are automatically synchronised with the mobile and vice versa.
Moblical
Moblical doesn't try to wow consumers with fancy additional features but instead focuses on providing a basic and straightforward mobile backup and restore service. Mobile address book, calendar, bookmarks and notes can all be preserved online at the Moblical site where they can also be updated with changes synched with the mobile phone. It supports pretty much all modern handsets and can be accessed from any web-enabled mobile.
Mobyko
Another service committed to providing a super simple backup facility is Mobyko. As with the other online services, this free technology allows you to wirelessly sync your mobile with a secure online database at any time of the day, thereby allowing the transfer of important phone data between the two. The Mobyko website also gives users the facility to edit and manage their contacts online and then send the updated data back to the phone.
You might also like...