I Made Money Recycling My Mobiles: A Case Study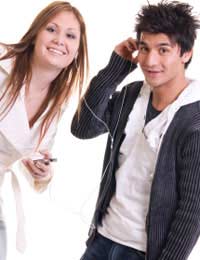 Short of cash between the end of his first year at uni and the start of the autumn term, Jon signed up to work in his local pub, to help out during the busiest summer evenings. "Its quite close to the canal, and we get a lot of barges and pleasure boats with people taking a break or a week's holiday and mooring up nearby. It was great because it was different people nearly every night," he says. After adding a part time job in the local big supermarket during the day, Jon found he was still not earning enough to buy the new ipod that he wanted, as well as go on holiday to Tenerife with his girlfriend at the end of August, just before he had to get ready to go back to college.
The Idea of Mobile Phone Recycling
Surfing on the internet one Tuesday evening, when the pub was always quiet and he didn't have a shift, Jon's attention was drawn to some adverts about companies that recycle mobile phones and that would buy old mobile handsets for cash or store vouchers. "I had a brilliant idea that if I sold all the handsets I had lying around, and those of my brother, who had left home and got married last year, and of my parents, I might earn enough vouchers to pay for the ipod, or at least some of it," he says.
Environmentally Friendly Mobile Phone Recycling
After researching a few of the companies to see what they did, Jon was even more convinced this was a good idea. "The recycling companies take used mobile phones that work and re-distribute them to the developing world, where demand for mobile phones is high, but not everyone can afford a new handset. If the phone is broken, they will even give you something for it because of the value of the rare metals and components inside. Rather than going into landfill, these can be extracted and recycled," he explains. This allows manufacturers of mobile phones to comply with the EU WEEE directive, so that they get credit for being more environmentally friendly.
Trading in Some Mobile Phones
After collecting 7 phones from the family's drawers, cupboards and in one case from the back of the sofa, Jon chose three of the sites offering to buy mobile phones for vouchers and looked for the one that seemed to offer the most for the phones he had. "It wasn't a lot of money – but the process was quite easy – I had to package the phones up and send them off in the post and then I got the vouchers back about two weeks later. With these seven family mobile phones, I got £85, so I was really pleased. That was half way to the ipod I wanted!" says Jon.
Trading in Mobiles for Others
Over the next month, Jon also found the mobile phone recycling topic and his experience a good talking point to make conversation with people he served at the pub in the evenings. Although he hadn't intended it, this created quite a lot of interest and several people asked him to recycle their mobile phones and offered to split the cash with him. "They didn't want the hassle of doing it themselves, so I did all the research, posting the phone and getting the vouchers, then I just paid them half the total for their phone back in cash," Jon explains.
By the end of July, Jon had collected enough vouchers to pay for the ipod, so he ordered it and a few extras. "I also got a car charger, a set of speakers and a case – all paid for by recycling mobile phones," he grins.
But the scheme didn't end there. By now, Jon's method of recycling phones had caught the imagination of more people and for the next few weeks he was recycling about 25 phones each week. "I stopped asking for vouchers once I got the ipod and got cash instead, paid into the local post office into a card account so that I could save the money until I needed it – I was still paying the owners of the phones half the fee, but it added up to a good sum in the end. By the time I went back to uni, I had enough money to buy a new laptop to go with the ipod!"
MOBILE PHONES AND SAFETY IS FOR SALE.
This website is for sale [more info].
You might also like...