What if Your Mobile Phone Gets Stolen?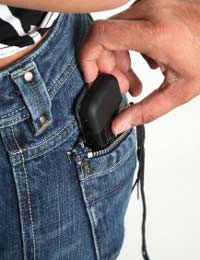 When a mobile phone is stolen, the first thought should not be how am I going to get it back but how can I stop anyone else using it.
Stopping Someone Else Using Your Stolen Phone
As with any mass market consumer devices, the mobile phone is not a unique, irreplaceable item, treasured by its sentimental owner, like a wedding ring or a rare slab of vinyl. It is indistinguishable from millions of others and usually very easy to replace. So if your mobile gets stolen then your first thought should not be how can I get it back but how am I going to stop someone else using it?
One of the main reasons why mobile phone theft reached such unprecedented levels in the early to mid 2000s – with a mobile stolen in half of all UK robberies – was because it was so easy for a stolen phone to be given a new life by simply swapping its SIM card. This led to a booming market in second-hand phones, and meant that mobiles were highly desirable to thieves.
Blocking Stolen Phones
In 2007 the major mobile networks introduced a new system that would help solve this problem and make stealing phones less profitable. Citizens who have their mobile stolen can now report the incident to the network provider and expect their missing handset to be blocked within 48 hours.
Every phone has unique identifier, a 15-digit serial number known as an IMEI. This is what is sent to the network when the phone is first registered. When the person reports their mobile stolen and submits the IMEI, that code is then added to a black list for stolen kit at the Central Equipment Identification Register (CEIR). Every day this information is updated on the CEIR and then distributed to the network operators.
Where Do I Find the IMEI?
It is therefore important that all mobile users keep a note of their handset's IMEI as this will come in very useful if the device is stolen. The code is usually found under the battery, or from the phone software by entering '#06#' as if you were entering in a phone number.
Limitations of the IMEI Block and Insurance Fraud
Blocking the IMEI will not make the phone completely useless but just stop it from being used on a network linked to the CEIR. Unfortunately, the flaw is that many networks across the globe are not connected to the CEIR, and so the stolen mobile could be shipped abroad, and given a new SIM and a new lease of life.
Another cause for concern is that it is possible to re-programme a stolen handset with a different IMEI. This is very difficult, however, and incurs a heavy penalty - even offering to re-programme a stolen mobile could lead to a five year jail term. Insurance fraud by people desperate for a new model is also another explanation for phones that continue to disappear.
Text Bombing
The IMEI block system can now help disable a phone within up to 24 hours of it being stolen but some manufacturers are trying to make the process more efficient with a new system known as text bombing. This is where a theft alert immediately detonates all information on the mobile rendering it unusable.
Contact the Police
Besides contacting your network operator, if your mobile phone is stolen then it's important to report the incident to the police. Also, with the police taking greater measures to crack down on mobile theft, there is an increased likelihood that they will be able to reunite you with your lost device.
You might also like...