Can Mobile Phones Be Used in Hospitals?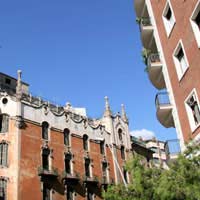 When mobile phones became very common just after 2001 many hospitals and health care centres reacted by banning all mobile phones. The number of phones has increased hugely since then, and hospitals now recognise that they cannot ban mobile phones outright.
There have been cases in the last two or three years where patients have ended up spending large amounts of money on hospital pay phones to call relatives. Such phones are usually very limited and waiting times to use them can cause great inconvenience.
In the last 2 years since 2007, most hospitals have followed the guidance on mobile phone use issue by the Medicines and Healthcare products Regulatory Agency. The MHRA has recognised that mobile phones can be of great benefit to patients and their relatives and do not recommend that they are banned from hospital, particularly from communal areas. Early in 2009, the government issued new guidelines that relaxed the rules even further and suggested that clearer signs should be put up in areas where mobile phone use was acceptable.
Where in Hospitals Can You Use a Mobile Phone?
It is now OK to carry and use a mobile phone in a communal area such as a cafeteria, waiting room or just outside a hospital building. Patients can call relatives to let them know they are ready to be picked up after an appointment without having to use a pay phone. Patients are asked to think of others when they are using phones – unnecessarily long or loud conversations are annoying even in a public area.
Are Mobile Phones Banned in Some Parts of Hospitals?
Yes, there are still restrictions but these are put in place for the safety and well being of patients. Ring tones on phones can be mistaken for alarms on medical equipment, or alarms can be ignored because nurses assume the noise is a mobile phone. It is therefore common practice for the use of mobile phones to be limited in intensive care units, in special care baby units and in wards where patients are receiving treatment and monitoring by complex equipment.
Mobile phones can cause interference to some equipment and radiotherapy machines may damage mobile phones, so it is a good idea not to take a phone with you when you attend a radiotherapy department.
Consideration for Others
Although mobile phones are not banned in general wards and day areas or waiting rooms, mobile phones should be used with care. As well as not annoying people around you, it is also important that mobile phones are not used to invade the privacy of other patients. Recording devices and cameras, including video cameras, are now common on mobile phones and it is requested that recordings or photographs are not taken at all in hospitals.
Following the guidelines issued in January for UK hospitals, some NHS groups warned that mobile phones should not be answered or used during ward rounds as this wastes a great deal of time. The NHS Confederation also suggested that mobile phone use in general wards would result in text messages coming into to patients until late into the night, with the potential to disturb other patients who were trying to sleep.
It is also important to switch a mobile phone off when you are in a meeting with health professionals who are explaining your treatment, or the health of a relative or friend. A ringing phone can be a great distraction and you or the patient you are with might miss something important.
You might also like...