What Are the International Laws on SIM Locking?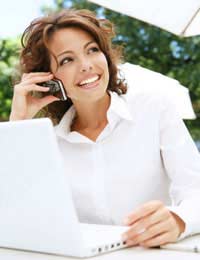 In the UK, we have got used to having phones that have SIM locking but do we ever question what that means or why it is done? SIM locking is the process that links a SIM card to a specific mobile phone, a country and a network. It is done on new phones, whether they are contract phones or pay-as-you-go phones to keep the user locked into buying the services of a particular network for an extended period of time.
International laws on SIM locking are not standardised, as you might think. Different countries have their own rules. In the UK, phones are generally locked but they can be unlocked and every Saturday markets up and down the country have stalls with people offering to unlock mobile phones for just a few pounds. The standard fee should be about £30 but cut-price unlocking is available right down to £10 for each phone.
Which Countries Do Not Allow SIM Locking?
Belgium and Hong Kong are two of the few countries who ban companies who provide and sell mobile phones from selling handsets that are locked to their SIM card. In Hong Kong, some exception is made for Blackberry phones and PDAs, but all other phones, whether for private or business use, are unlocked so can be used with any SIM on any network.
Which Countries Have SIM Locking?
Most other EU countries, including the UK have SIM locking but allow unlocking. In contrast, the USA has locked SIMs but does not insist that mobile phone companies unlock phones when they are requested to do so. A mobile phone in the USA can remain locked to a particular network for the full extent of its life. Dutch mobile phone companies are allowed to charge a fee for unlocking the phone from its SIM if this is done in the first year of ownership.
What Types of SIM Locking are There?
Locking a SIM can be done to restrict the use of the mobile phone to a particular country or to a particular network. Most mobile phone network service providers make their profits from providing the service over a long period of time - even if they provide a cut-price or free handset. The reasoning behind SIM locking is purely financial. The companies that manufacture the phones set into the phone the facility for locking the SIM to the phone. In most of the industrialise world and also in Asia, nearly every mobile phone is produced with a SIM that is locked to both the country and the provide of the network service.
Although nothing to do with the SIM card, there is another inbuilt link that connects the phone to a particular network provider. This link is maintained by special software that is imprinted into the memory of the phone itself, not just the SIM. If you buy a phone, get it unlocked to a different network and then use it successfully, it will always display the start up information for the original network provider, unless that software is changed by reloading it. This is a fairly specialised task that is beyond most ordinary mobile phone users and market square SIM unlockers.
Why Do People Want to Unlock Phones
Changing service providers is one obvious reason but many people want to use their mobile phone abroad at a reasonable cost and want to be able to buy an Australian, American or German SIM card to use while they are visiting that country so that they can make calls within the country at the more favourable local rates rather than at the rates set by international roaming tariffs.
You might also like...
Hello, I am not sure, but I think there is a EU regulation which says that after the termination of the contract ,the mobile phone services provider must offer for free the unlocking code for the phone. Can I get a straight answer? Regards!
Alin.c
- 10-Aug-12 @ 11:48 AM